Another weekend has come to us, and with it we have another list of premium apps and games that will be available completely free. This selection will surely have some excellent options for moments of relaxation over these two days.
Also, in the available applications, there are some that may be very useful in everyday life. So, since they are available for free, you have nothing to lose by downloading. I remind you that once downloaded, applications will remain yours even if the promotion ends!
Premium games that are free this weekend
Superhero Armor: City War – Robot Fighting Premium
Ruby Square: logical puzzle game (700 levels)
Premium apps that you can install absolutely FREE
Fast Calc – Tap Math & Mastering Math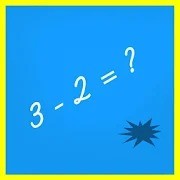 MyLog – Diary + Notes + Pocket
Correlate – Health Diary and Life Journal
Site Checklist: Safety and Quality Inspections
In addition to these free offers, there are still a lot of games in the Google Play store that will have some very interesting promotions this weekend. If you were expecting one of these games to win a discount, this is your opportunity.
Even if you don't know any of these titles, it's worth a try as some of the promotions are really very good. Plus, you can always take advantage of the Google Play Store refund system, which allows you to 'return' any purchase within 15 days of payment.
Interesting discount games this weekend:
Recommended Shopping